Shared Leisure Services
ABOUT US
---
Providing knowledge and experience across Europe, the US and Asia for our clients' benefit
Hutchinson Trustees is widely recognized as an industry leader for providing Shared Leisure services and draws on more than 30 years' experience in the industry.
Our expert and professional team is able to provide guidance to new developers on the correct trust structure, assist in its set-up and provide essential back office services once the project is up and running.
History
---
Hutchinson Trustees has more than 30 years' experience in the shared leisure industry and the company is widely recognized as an industry leader for providing Shared Ownership client services globally and has expanded to include a wide range of other trustee services within its portfolio.
Our team
Veranne Wilkinson
Managing Director
Veranne graduated from the Université de Franche-Comté with a Masters Degree in Modern Languages and Business in 1995, on graduation she worked with Clifford Chance in Paris. Veranne has experienced many aspects of the shared leisure trust business over the years, ranging from Operations, Project set-ups and Client Management. Veranne sits on the board of the RDO and the UK Timeshare Council; she often also participates in industry-wide discussions, as a Trustee representative.
Anna Rickard
Director
Anna has worked in the trust industry since 1998. She has an in depth knowledge of the company operations and plays a key role in the set-up of new projects and schemes. From the outset until sales can commence, Anna works very closely with our client developers and their legal teams in drafting documentation and ensuring that the chosen shared leisure structure incorporates all adequate legal and local requirements.
Christopher Allen
Director
Chris brings more than 20 years' experience with him from the Tour Operating and Shared Leisure industries where he has held numerous senior management positions in Operations and Sales and Marketing. Chris manages key client accounts as well as being responsible for the group's Shared Leisure Business Development. He works closely with his fellow Directors in ensuring our client service levels are maintained to a high standard as well as identifying new business opportunities. Chris is bi-lingual in English and Spanish and also speaks Italian.
Mark Bevan
Finance Director
Mark is a Fellow of the Chartered Association of Certified Accounts and has more than 25 years' experience in financial management gained across a broad spectrum of commercial sectors including financial services, direct marketing, mail order, import and public sector. As Financial Director, Mark's hands-on approach has been invaluable both from a financial and operational point, helping support the expanding global nature of our customer base and operating platforms, and our ambitious business development plans.
Daniel Hutchinson
Business Relationship Director
Daniel has 10 years of experience in the shared leisure industry and his primary role is to liaise with our client developers and to build and maintain client relationships. Daniel also co-ordinates with our Operations department in relation to day to day matters on projects. Daniel has a bachelor's degree in Business & Management from the University of Exeter and has the Investment Management Certificate Qualification from the CFA Society UK.
Industry Bodies
---
Hutchinson is proud to be associated with the following industry related trade bodies and organisations: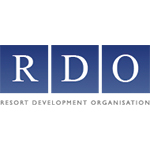 Resort Development Organisation (RDO)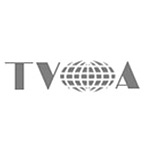 Thai Vacation Ownership Association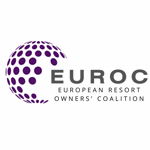 European Resort Owners' Coalition
EXCHANGE ORGANISATIONS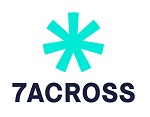 7Across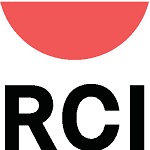 RCI
for resort affiliate information visit europe.rciaffiliates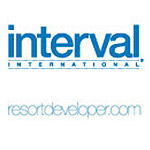 Interval International
for developers visit resortdeveloper.com
---
Our Happy Clients
---
We are proud to have built up a portfolio of long standing clients whom we have provided with a wide of range of services. Our reputation for Trustee expertise is unprecedented in the shared leisure industry, as you will see from the testimonials below.
The Karma Royal Group
---
Hutchinson has provided much valued support in the success of The Karma Royal Group, contributing significantly to our becoming one of the leading timeshare and fractional developers in Asia, developers in Asia and Europe.
Throughout our business relationship, Hutchinson have always delivered their Trustee Services in a prompt, proactive and professional manner and have been an important strategic partner in our continued expansion over the years.
John Spence - Chairman / CEO The Karma Royal Group / www.karmaroyalgroup.com (John was named Australian Entrepreneur of the Year for 2010 and has recently been asked to serve as a judge for this prestigious award in the future)
MAP DESTINATIONS
---
In the timeshare industry credibility is essential to success. We want our customers to feel protected and safe in the knowledge that the holiday purchase they have made will deliver exactly what it promises today and in the years to follow.
Hutchinson has played a pivotal role to make all of this possible. The company has been delivering key trustee and escrow services to many of resorts, thereby establishing a solid foundation onto which it has been able to build and maintain customers' trust us. Hutchinson's quality of service is exceptional and over the years it has managed to meet its growing needs perfectly both in terms of volume of memberships processed as well as in managing the range of holiday products. Hutchinson's flexibility and efficiency has on many occasions enabled it to take effective business decisions resulting in increased profitability. Hutchinson is without doubt a forerunner in its field.
Mary Anne Pule / Managing Director / www.map.com.mt
Absolute World Group
---
We place great emphasis on the protection of our vacation club members' interests and have a trusted and longstanding relationship with Hutchinson in delivering a high level of security to our members and providing excellent back office services to our global teams
. Bryan Lunt - Chairman / CEO Absolute World Group / www.absoluteworld.com